If you've arrived at the decision to re-home your pet, there are certain steps you can take without surrendering your pet to an animal shelter. 
When needing to re-home your pet, it is in their best interest for you to find their new home without them ever leaving your side. Doing this allows you to play a role in placing your pet with a new family, reduces stress of transition for your pet, and frees up resources for other pets in Buncombe County Animal Shelter's care.
With some additional resources, you may be able to keep your pet:
Find help for behavior problems such as chewing, housebreaking challenges, excessive energy, etc. Visit our Behavior and Training page for resources that may help you address these issues. 
Moving is stressful, even under the best circumstances. However, this does not mean you have to give up your pet. For tips on pet friendly housing and renting with a pet, visit our Pet Friendly Housing page.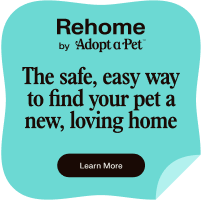 Free Re-Homing Service
Go to Adopt a Pet and click on the "Rehome A Pet" tab
In just a few minutes, you can create a profile for your pet
Upload pictures and videos of your pet!
Interested adopters will contact you directly to learn more about your pet and set up a "meet and greet"
Tons of pet information and resources are available as well!
If you have questions, check out the FAQs or email rehome[at]adoptapet[dot]com
If  you are in need of additional assistance, please call or email us at safetynet[at]ashevillehumane[dot]org or (828)-761-2008.